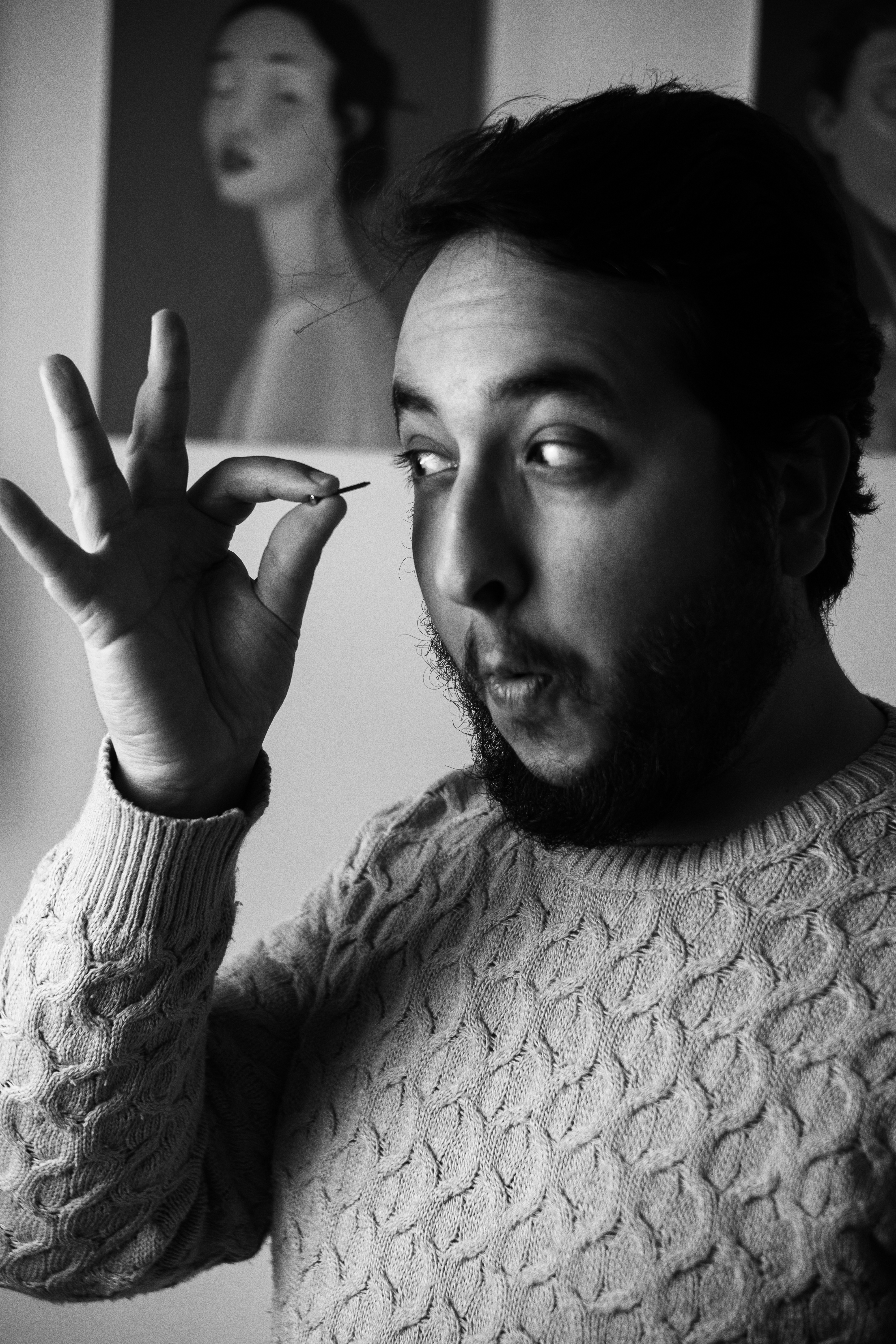 2021 Exhibitor at the XIII Florence biennale

2019/2020 Enrollment at the Academy of Fine Arts in Florence
2013-2019 Owner of "Web Service di Antonio Russo", e-commerce and web assistant
2009-2013 Working experience in visual communication and photography
2009 Diploma in visual communication
Bio:
Antonio Russo was born in Trani, Puglia in 1990. He has practiced the art of drawing since his childhood
and has chosen to continue to do it along with painting at the Academy of Fine Arts of Florence.
Antonio received a diploma in Graphic Design in 2009 and afterwards started collaborating with graphic and advertising
studios in Bari, Barletta and San Ferdinando di Puglia, the town where he grew up. During that period, he created digital
art contents and visual identities for local businesses and music bands. In 2013, he started an e-commerce business and
then took up painting in 2018. He moved to Florence in 2019 to further his studies in painting at the historic Florentine Academy.
His artworks explore the theme of identity related to: the individual by himself, the individual's relation with his community,
the mysterious processes of understanding one another; diversity and uniqueness as modules of a fellowship.

Ph: Rafael Tuka